The Financial Hierarchy of Needs
Build a financial foundation that can weather any storm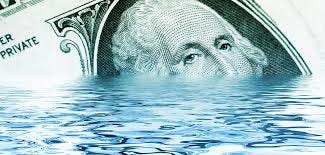 Abraham Maslow was an American psychologist who was best known for creating the aptly named "Maslow's hierarchy of needs." This hierarchy was designed to show which needs human beings must have fulfilled before attempting to fulfill more complicated needs. In Maslow's hierarchy, often shown as pyramid, the bottom level consists of basic physiological needs such as breathing, food, water and sleep. The highest level of the pyramid is self-actualization, including things like morality, spontaneity and problem solving. Maslow's theory was that one cannot embark on a philosophical journey if the physiological need of shelter and food were not already met. If needs such as shelter and food were not met, human instinct would drive one to seek out food and shelter before attempting to engage in deep philosophical thought. My personal philosophy on financial planning is based on the same principles as Maslow's hierarchy of needs, only for finances, not physiological or spiritual needs.
My financial planning philosophy consists of building up levels of financial well-being and safety in order to make sure one's basic needs are satisfied. Once each level is fulfilled, one can move to the next level in the hierarchy. Another way to think of this pyramid is to think of it as building a sturdy base of financial well-being before taking on more risk. A sturdy base will allow a person to prevent financial catastrophe before attempting to expand net worth. For example, imagine a person's financial well-being as a house. It is imperative for a house to have a strong structural foundation in place before a construction crew can attempt to put up the walls and windows. Without a solid foundation to support the house, the whole thing will eventually collapse.
So, how exactly is the hierarchy of financial needs structured?  Like Maslow's hierarchy, it is shaped as a pyramid. The bottom layer of the pyramid must be fulfilled before moving up to the next level of the pyramid. In Maslow's pyramid, one must have food and water before being able to move up the pyramid to the next level, safety.
In this article, I will do a brief overview of each layer in the hierarchy and then I will follow up with a much more in-depth article detailing exactly what each layer entails, and what must be accomplished at a minimum in each layer before moving on to the next layer. Think of this pyramid as levels in a video game. Once you complete each level, only then can you move on to the next level. You start at the bottom of the pyramid and as you complete each level of the pyramid you move up to the next level. Insurance requirements will be discussed in another article.
From bottom to top, the layers in the pyramid are:
1. Physiological Needs

2. Emergency Fund

3. Credit

4. Gold

5. Home Ownership

6. Rural Land

7. Investments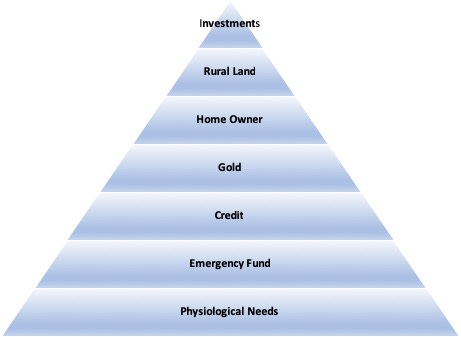 The First (Bottom) Level – Physiological Needs
The bottom layer of the financial hierarchy is the same as Maslow's, physiological needs. Physiological needs are those that are most crucial to sustain life, such as food, water and safety. Most people think that these items should not be included in a discussion of financial planning; however, that is a huge mistake. In the modern world we trade paper money for items like food, water, and safety. When building a strong financial foundation, the needs of not only surviving, but thriving, in a disaster situation( whether natural or man-made), even if extremely remote, is imperative. Therefore, my philosophy is that one must take care of basic disaster preparation before doing anything else with their finances.
What does basic disaster preparation entail? At a minimum, it requires one to be able to survive a serious disaster, whether that be economic, military, or a natural disaster such as a hurricane or pandemic. All the money in the world saved up in your bank account won't make much of a difference to you if the power is out in your region and you cannot access an ATM to withdraw cash. A beautiful McMansion on the hill won't help much if your running water gets shut off due to contamination and you have nothing to drink. Finally, if your power goes out in your expensive condo, and all the food rots in your fridge, how does your index fund save you?
One can think of numerous examples of how even very wealthy people can be severely underprepared for a myriad of possible disasters. That is why it is imperative to have basic disaster preparation in place before you even think about any other areas of financial planning.
At a minimum to satisfy the first layer of the hierarchy of financial safety one must have: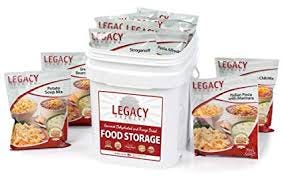 1. Two week supply of clean drinking water stored in the house

2. One-Month supply of non-perishable food 

3.  First Aid Kit

4.  Flashlight with extra batteries

5.   An Emergency Plan

6.   An Emergency Go-Bag for home and vehicle

7.  A Method of self-protection/defense

8.  $500 in physical Cash ($1's, $5's, $10's)
The Second Level  – Emergency Fund
The second level of the financial safety pyramid is an emergency fund held in a bank. This fund should hold a total of six months living expenses. The emergency fund should be used for, well, emergencies. It can be used for a myriad of life events, and you will have to decide what you consider an emergency, but no, that luxury car you have always desired is not an emergency! An example of an emergency that would create a valid need for one to tap into an emergency fund would be: loss of job, medical emergency, necessary home repair, natural disaster, etc. The list of curveballs life can throw at you is often endless, but knowing you have some liquid capital to help combat some of these problems can definitely make things easier. Remember, the average person does not have $400 to cover an emergency. Don't let that be you!
One should store their emergency fund in a savings account or another extremely liquid asset such as a money market fund. However, I recommend a savings or checking account because you want your emergency fund to have the least amount of risk possible. In my opinion, even the extremely small risk of a money market fund is too risky for an emergency fund. People get upset at emergency funds since they do lose some value to inflation, however, the purchasing power you lose to inflation is the price you pay to sleep much better at night.
My preference would be to use one large international bank, such as UBS, Citi, Bank of America, etc., to store one half of your emergency fund (3 months of expenses). The other half should be stored in a small, local bank that is physically located in your area. You never want to keep all your eggs in one basket, and you also don't want to keep all your emergency money with one bank. Banks, like any institution, can crash. Although bank accounts are insured by the government, do you really think if a big institution like Bank of America crashes, the government will be able to cover all its losses? I personally think it's much better to have your money spread between two different banks than have the risk of one institution holding all your money. Even though the possibility is remote, remember almost all financial institutions were on the brink of collapse in 2008. Unbeknownst to most, banks don't hold your money in an account or a vault somewhere. Banks take your money, give you an IOU, and lend your money to someone else. If you come looking for your money in a time of crisis, it may not be there.
The reason I recommend using a small, local bank for at least some of your emergency fund is that if economy really takes a dive, you will have a lot better chance of getting your money out from a local bank with whom you have a personal relationship, than a large international institution. Also, having a relationship with a local bank will allow you to negotiate get better terms on loans, lines of credit, mortgages, etc. In the era of the mega-bank, local banks still have their place!
The Third Level – Credit
The third level of the pyramid is getting a credit card with a large credit limit. Now, I know what you are thinking, "this guy is talking about financial safety and he is advocating for a credit card with a large limit!",bear with me here. What I am advocating is not getting a credit card with a large limit and spending it, but rather getting a large limit and not using it. This level of the pyramid accomplishes two very important things. First, it will force you to get a good credit score and second, it will allow you to have a fast and easy way to access capital, when needed.
It is imperative to have a good credit score. From buying a home, to getting a loan, good credit can make your life much easier. Having a credit card with a large spending limit will boost your credit score even further (if you only use 10%) and it will also allow you to make quick investments or purchases much faster than normal without tapping your emergency fund. For example, imagine a real estate deal falls in your lap and you just can't pass it up. You only have one day to place the down payment or the deal will fall through. Well, you have the liquid cash in your emergency fund, but you can only spend that on emergencies. Using the credit card to secure the investment would be much better, and faster, than attempting to secure a loan at a bank or other financing. One can think of a myriad of examples of why having a credit card with a large limit can be extremely helpful.
Before moving on to level 4, it is imperative that you have a good credit score (700+) and a credit card with a large limit ($15k+). Life will be so much easier if you get a high credit score and a credit card with a large spending limit.
The Fourth Level – Gold
The fourth level of the financial hierarchy is Gold. Gold is imperative as a store of wealth and protection against inflation. Additionally, it can preserve your wealth in case of a cyber-attack on your bank or even on the financial markets themselves.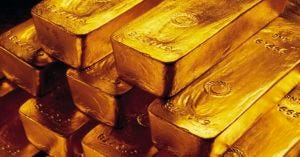 Almost all financial transactions are digital these days and having some physical wealth in the form of gold is imperative. Also, if the world really does go to hell, one can always grab their gold and use it to get out of dodge in a hurry. I always recommend people have at least 10% of their net worth in physical gold, however, it depends on your own personal financial situation.
The Fifth Level – Home Owner
After securing some emergency supplies, a good emergency fund, and some gold, the next level in the financial safety pyramid is to purchase a home. Now, this step will be very controversial to some people, because they may feel that a home is not a great investment. However, I will give a short summary as to why I feel this step is critical to a person's financial well-being. First off, when you have your own home you can design it to your specifications. You can rehab your home to increase the value, make it safer from intruders, and customize it to your needs. Secondly, owning a home is essentially a forced savings mechanism. Unless you can live in a rent free arrangement, you will have to pay to live somewhere. If you have to pay to live somewhere anyhow, you might as well use at least some of that money to put towards equity in an asset.  Additionally, if the world goes to hell, it will be much easier for a landlord to evict you for lack of rent payment, then for a bank to evict you from a home that you own.
I strongly urge you to make sure to only purchase a home that you can afford and do not forget to factor in maintenance costs! The benefits of owning a home can quickly dissipate if you purchase a home that you cannot really afford. I will discuss this at greater length in the follow- on articles.
The Sixth Level – Rural Land
The next level in the pyramid is purchasing rural land. After securing some emergency food, water, gold, and buying a home, the next step is purchasing land. This may perplex some people as rural land is not generally viewed as a smart investment. However, I completely disagree. Rural land offers many benefits that no other investment can give you. First, it is a surprisingly good investment. If you complete your due diligence as a buyer, it can be very lucrative. There are ways to buy land at 25% of its market value which offers you an immediate return upon sale. I will discuss this further in follow- on articles.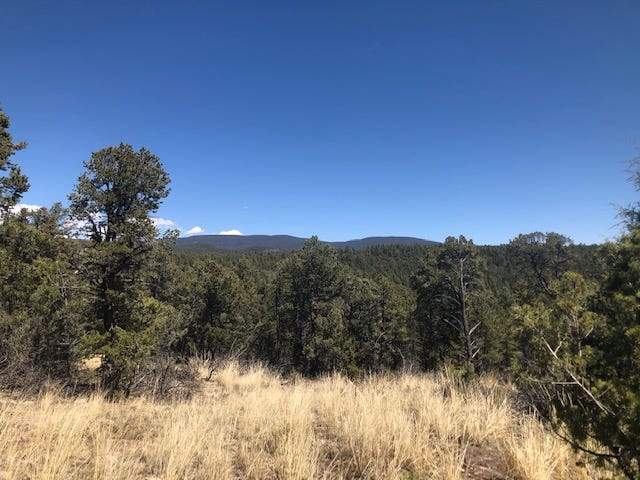 In addition, rural land offers you many other benefits. You can use the land for recreational opportunities such as ATV riding, camping, hunting and fishing, or you can use the land to grow crops, timber, or harvest the minerals under the soil. You can also receive cash flow from the land in a myriad of ways. You can lease the land, charge people to camp on the land, charge people for storage, etc. The possibilities of how to receive a monthly paycheck from rural land is only limited to your imagination. Lastly, if a serious emergency occurs, you at least have a place to hide out in a rural area that will be safer than an urban area. The last place you want to be if the world goes to hell is in a populated city.
Imagine an investment that can provide you with capital gains, recreational opportunities, ability to cash flow, and a place to hide if the world goes bad. You can have all that with rural land. For these reasons, land should be the sixth level on the financial security pyramid.
The Seventh Level – Investments
If you have fulfilled every level of the pyramid up to this point, congratulations! Now that the minimum requirements of financial stability and safety have been met, you can start looking at different investments such as stocks, bonds, commercial real estate, and private equity. If you have reached this level of the pyramid it means you have built a solid foundation and can begin to take risk with your investments.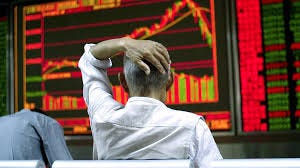 I will not use this article to discuss investment strategy as there are numerous places to find this information. However, I can assure you that a large market downturn or a botched real estate deal will not be anywhere near as catastrophic to your finances if you have followed this model and built a strong financial foundation.